Common Traffic Violations Found on a Texas Driving Record
Have you ever received a traffic ticket while driving in Texas? If so, you are definitely not alone. Every day, drivers across Texas receive citations for a variety of traffic violations, including moving violations and non-moving violations.
From speeding to running red lights to failing to yield the right of way, these infractions can quickly add up and have a negative impact on your driving record.
Continued violations over a certain period of time can even result in the suspension of your driver's license and other legal consequences, as outlined by the Texas Department of Public Safety.
By familiarizing yourself with these violations, you can take steps to avoid them and maintain a clean driving record, ensuring that you stay safe and keep your driving privileges intact.
What Is a Driving Record?
A driving record, also known as a motor vehicle record (MVR), is a document that lists a person's driving history. It contains information about their driver's license status, traffic violations, accidents, and other driving-related incidents.
Driving records are an important tool used for assessing a driver's safety on the road. They can be utilized by employers to screen job candidates who will be driving company vehicles, by insurance companies to determine insurance rates, and by law enforcement to enforce traffic laws and ensure public safety.
Additionally, drivers can use their own driving records to monitor their driving history and status record. Checking their complete driving record every so often allows drivers to discover any errors or inaccuracies that could affect their driving privileges or insurance rates.
In a nutshell, your driver record isn't merely a document – it reflects your entire driving history, which can have a significant effect on your life.
Common Traffic Violations Found on Driving Records in Texas
According to a recent report, Texas ranks as the 7th most dangerous state for drivers, trailing behind South Dakota and New Mexico. Some of the safest states for drivers include New Jersey, Massachusetts, and Utah.
To gain further insight into the driving behaviors in Texas, we have identified the most common traffic violations found on Texas driving records.
1. Speeding
While Texas allows its drivers to go up to 85 miles an hour on several highways, which is a higher speed than in other states, speeding remains a concern. According to the Texas Department of Transportation (TxDOT), speeding was a contributing factor to accidents that resulted in 1,522 fatalities in 2021.
Penalties for speeding in Texas vary depending on the severity of the offense. If you are caught speeding, you may receive a citation, which can result in fines and increased insurance rates. In some cases, you may also face license suspension or revocation. For example, if you continue to commit speeding violations more than four times in a year.
2. Driving Without a Valid Insurance
Texas law considers driving without valid insurance a serious traffic violation that can have legal and financial consequences. In Texas, all drivers are required by law to carry minimum liability insurance coverage to protect themselves and others on the road in case of an accident.
Unfortunately, driving without a valid license or insurance is a common traffic violation in Texas. In fact, the State Department of Insurance estimates there are over 4 million uninsured cars on the road.
If you are caught driving without valid insurance in Texas, you may face a fine of up to $350 for a first offense and up to $1,000 for subsequent offenses.
You may also have your driver's license and registration suspended and will be required to provide proof of insurance to have them reinstated. They can even require you to file an SR-22 form, which is proof of financial responsibility, with the Texas Department of Public Safety (TX-DPS).
3. Running a Stop Sign or Red Light
The roads of Texas have numerous traffic signs and it is the duty of the driver to abide by these signs. Another common traffic violation found on many drivers' driving records is running a red light or a stop sign.
Ignoring traffic signs can have serious outcomes. If you disobey traffic signs or run red lights, you can expect a citation of at least $250, and the amount will be higher for recurring violations.
Additionally, the violation will go on your driving record, thus, increasing the insurance premium you pay for your car.
4. Failure to Yield the Right of Way
In Texas, failure to yield was a contributing factor in over 70,000 crashes in 2020, according to the TxDOT. This traffic violation occurs when a driver does not give the right of way to another vehicle or pedestrian when required by traffic laws or road signs.
Yield violations mostly take place at intersections, crosswalks, and other areas where traffic is merging or crossing. Drivers who fail to yield may be cited for a traffic violation and may face fines and increased insurance rates.
5. Texting While Driving
The law considers texting while driving a serious traffic violation. Distracted driving can cause severe accidents that can and do result in fatalities.
Texas has strict rules for people texting on their phones while driving. Besides getting the violation placed on their driving records, violators can face fines of up to $200 for a first offense and up to $400 for subsequent offenses.
6. Driving With a Suspended License
If you have a license that is no longer valid legally, you are not allowed to drive your car. Driving with a revoked or canceled license is a common violation found on the driving records of many Texas drivers.
The consequences aren't limited to a violation on your driving record; the violators can also face penalties of up to $700, depending on the activity they have engaged in when cited. If they cause an accident, the fines can go even higher.
7. Driving Under the Influence (DUI)
Driving under the influence of intoxicating substances is a major reason drivers in Texas pay huge fines and penalties. Such violations not only put the driver at risk, but also cause a threat to the lives of others.
According to reports, there were 842 DUI drivers involved in fatal crashes in Texas in 2019. There were many more arrests and citations for driving under the influence in the same year.
Texas law considers DUI a severe offense that may lead to a $1,000–$2,000 citation and the driver may be sentenced to up to 180 days in jail. Since such types of traffic violations have higher chances of causing fatalities, it also severely affects driving records.
8. Not Wearing a Seatbelt
Not wearing a seatbelt is a frequent traffic violation in Texas and can result in a fine of up to $200. Seatbelt laws in Texas require all drivers and passengers in a vehicle to wear a seatbelt, regardless of age or location in the vehicle. Failure to comply with this law can result in serious injury or death in the event of a car accident. Although it is a simple and straightforward law, many drivers still choose to disregard it.
9. Reckless Driving
In Texas, reckless driving is operating a vehicle with willful disregard for the safety of persons or property. Plenty of Texas drivers receive citations every year for reckless driving violations like not changing lanes safely, making too sharp turns, cutting drivers off, failing to match the flow of traffic speed, and so on.
These violations are also found on their driving records. It can be tricky to maneuver motor vehicles when there is so much happening around you, but it is essential to follow the rules of the road.
10. Ignoring the Police or Traffic Authorities
While the violations for ignoring the police and traffic authorities are not as common as say, there is still a large population of drivers that receive citations for it.
Besides having a penalty and affecting your driving record, such violations can put the driver in a dire situation, especially if the authorities suspect them of criminal activities.
11. Defective Signal Indicators, Mirrors, or Lights
When you are on the road with a vehicle having defective indicators or lights, it not only puts you at risk, but may also cause trouble to others. Moreover, it is another reason drivers in Texas receive citations from the traffic department.
While the penalties aren't as high as you pay for driving under the influence, such violations can result in a violation on your record.
These are just some of the common moving and non-moving violations found on Texas driving records. It's important to abide by the rules to avoid any violations.
What Happens After You Receive a Violation on Your Driving Record?
You can expect several penalties depending on the severity of the violation. Some potential consequences include the following:
Increased Insurance Premiums
Insurance companies often check your driving record when calculating your rates. If you have multiple violations, your insurance premiums may increase, as you will be considered a higher-risk driver.
If you accumulate too many violations on your Texas driver record within a certain period of time, your driver's license may be suspended.
Difficulty Finding Employment
Some employers may check your driving record as part of the hiring process. If you have multiple violations, finding employment may be more difficult, especially if the job requires driving.
Whenever you receive a citation such as a speeding ticket or reckless driving violation, make sure to act quickly. Try to procure all the necessary documents before your court date, such as your driver's record, proof of insurance, and more. Visit TX-DPS Records online to order your Texas vital records, and we'll make sure you receive your driver's record at the earliest.
What Are Your Options After You Have Received a Traffic Ticket?
Getting a ticket for a traffic violation is not a big offense, provided you act quickly and in the right way. Here is some additional information about the options available to you after receiving a traffic ticket.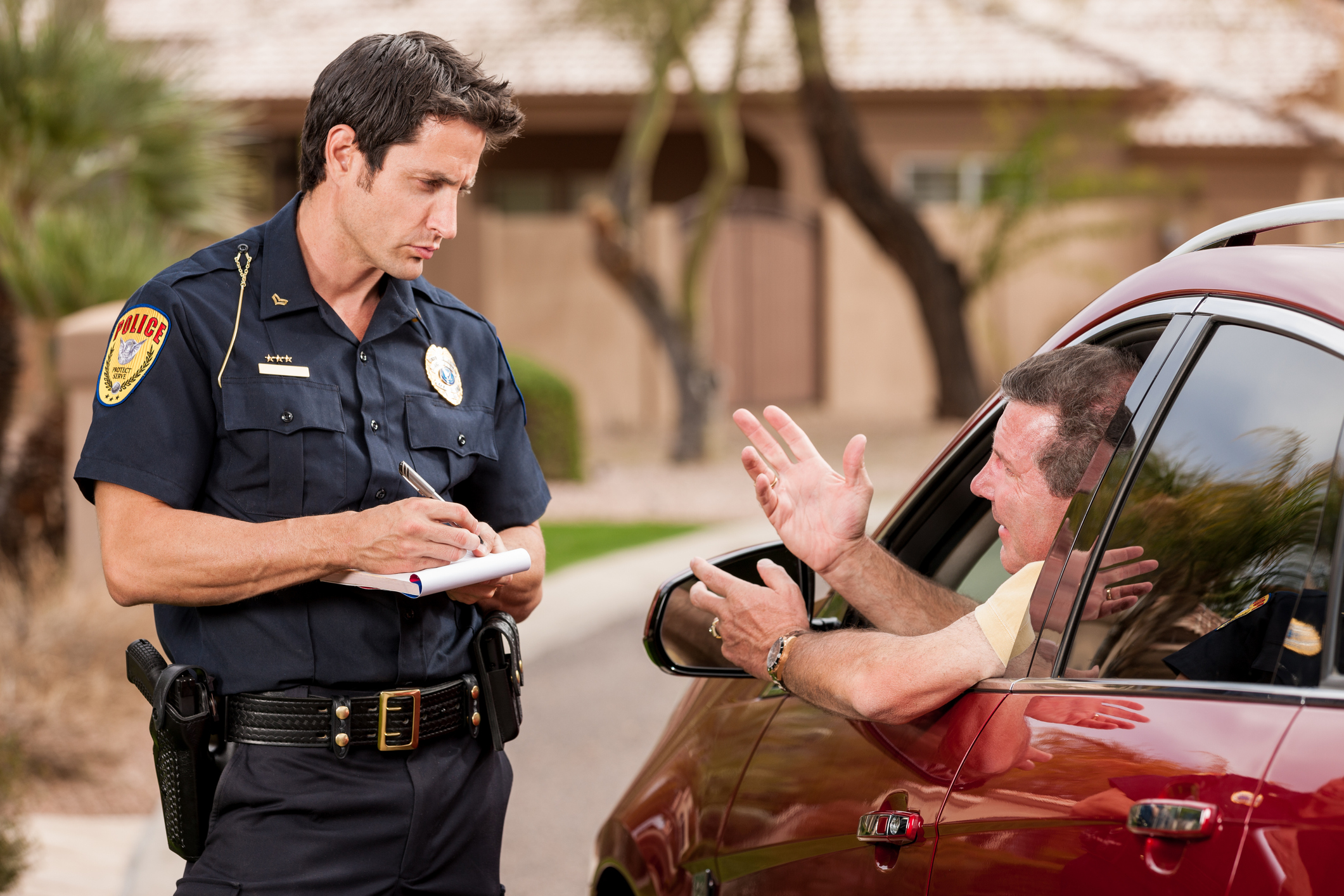 This is the simplest and most common option. If you agree that you violated a traffic law, you can pay the fine as indicated on the ticket.
If you believe that you did not violate a traffic law or that there was an error in the citation, you can contest the ticket in court. This involves appearing in court and presenting your case to a judge.
You may be able to argue that you were wrongly accused, that there were extenuating circumstances, or that the officer did not have sufficient evidence to issue the citation.
It is important to prepare your case carefully, and it may be helpful to consult with a lawyer who specializes in traffic law.
Attend a Defensive Driving Course
In some cases, you may be eligible to attend traffic school in lieu of paying the fine or contesting the ticket. A defensive driving course is designed to help you improve your driving skills and knowledge of traffic laws.
Depending on the program, you may need to pay a fee to attend, and you will typically need to complete a certain number of hours of instruction. Successfully completing the course may result in the dismissal of the citation.
Lastly, you may be able to negotiate a plea bargain with the prosecutor. This could involve pleading guilty to a lesser offense or paying a reduced fine. This option may be available if there are extenuating circumstances in your case or if you have a good driving record.
It is important to discuss your options with a lawyer and to carefully weigh the potential consequences before accepting a plea bargain.
✍️ Note: It is important to remember that the options available to you may vary depending on the laws and the severity of the violation. If you are not sure about the options available to you, it is better to consult legal counsel.
Decided to Contest the Ticket in Court? Here Are the Documents You'll Need
If you think that you didn't violate any traffic regulations or the fine issued doesn't comply with the laws, you can contest the ticket. Your attorney will need the following documents to prepare and submit your case:
Traffic Ticket
A traffic ticket is a document that you receive from the police officer or other law enforcement officer at the time of the violation. It will contain information about the violation, such as the date, time, location, and nature of the offense.
Make sure to keep it protected, as it will serve as evidence that you were issued a ticket.
Proof of Insurance
If you were cited for driving without insurance or without proof of insurance, you would need to provide proof of insurance to the court. It could include a copy of your valid insurance policy or a letter from your insurance providers.
Vehicle Registration
You may need to provide proof of vehicle registration to the court. It could be anything, such as a copy of your registration certificate or a letter from your state's DMV.
Driver's License
All drivers contesting the ticket in court must produce a valid license. You'll also need a regular or commercial driver's license if you are attending a defensive driving course in Texas.
Driver's Record and Other Supporting Documents
In addition to the documents that may be required to contest a traffic ticket, you may also need to provide your driver's record. It is an important document that contains information about your driving history, including any past serious violations, accidents, and license suspensions.
Your driver's record can be useful in several ways. If you are contesting a traffic ticket, your driver records can provide information about your driving history that may be relevant to the case.
For example, if you have never received a ticket for any traffic offense, you can show a clean driving record and ask for a plea bargain with a lighter penalty.
Don't Have Your Driver's Record at Hand?
You might not need your driver's record as frequently as you need your license or other documents, but it is important to have it available. The earlier you contest the ticket in court, the more quickly you'll get an outcome.
There are two ways you can obtain your driver's record in Texas:
Order it via the Texas Department of Public Safety
You can visit the official office of the Texas Department of Public Safety to obtain your driving record. However, the process may take some time, as you will need to wait in line, fill out some forms, and pay the fee to place your order. Then you'll have to wait for them to process your order and mail it to you.
Order it with TX-DPS Records – Quick, Easy, and Convenient
You can get a record of your driving history in less than 12 hours when you order it with TX-DPS Records. The process of ordering is simple, and you get the record emailed to you. You will need to provide your name, address, phone number, email address, driver's license number, date of birth, and Social Security number to verify your identity. Once you fill out the necessary information and place your order, we will pull your record quickly and get it delivered as soon as possible.
Want to Dismiss Your Traffic Ticket? Take the Defensive Driving Course
Sometimes, you might not get an option to contest the ticket in court, or it isn't a viable option. In such cases, you might be able to take a defensive driving course in Texas to get the ticket dismissed. By taking the course, you can clear your driving record and receive lower premiums from the car insurance company.
Things to Look for When Choosing a Texas Defensive Driving Course
You might find multiple defensive driving courses online, but it is important to choose one that's properly accredited. Here are some tips you should keep in mind:
It Should Be Texas Department of Licensing and Regulations (TDLR) Approved
The defensive driving course you choose should be approved by the TDLR. It ensures that the course meets the state's standards for content and delivery.
Accepted by all Texas Courts
The course must be accepted by all courts in Texas for ticket dismissal. It means that if you complete the course successfully, you can have your ticket dismissed and avoid it being added to your driving record.
Quick Delivery Services
Look for a defensive driving course that offers email service so that you can receive the certificate of completion quickly in order to submit it to court at the earliest opportunity.
» More: 6 Benefits of Completing a Defensive Driving Course
Need Your Driver's Record or Want to Join a Defensive Driving Course? Contact TX-DPS Records
Lots of Texas drivers get traffic citations at some point in life. However, you might be able to clear them off your driving record by taking the necessary measures. Whether you are looking to contest a ticket in court or need to enroll in a defensive driving course, TX-DPS Records can help.
We can email your driver record to you within 12 hours, so you can present it in court. In addition to an up-to-date and certified driving record, we can also connect you with TDLR-approved defensive driving courses you can join to wipe your driving record clean or lower your insurance costs.
Contact us today or call us at (888) 596-7307 for any type of vital records-related services and get all your records delivered to you in no time!